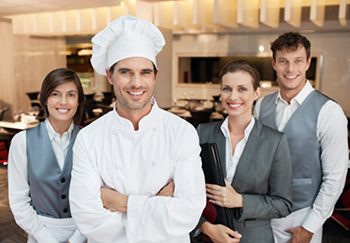 This section provides access to video interviews with entrepreneurs/company managers/marketing experts of companies operating in the Tourism and Eno-Gastronomy sector.
SWOT Interview - Tenebris 2 Simeon Petrov - Bulgaria
Thematic area
The mission, services and products offered
Name of the entrepreneur
Mr. Simeon Petrov
Name of the company
Tenebris
Company typology
Restaurants / Canteens
Country
Bulgaria
Main Contents of the Video Lesson
The video explains how the value chain of a unique restaurant is managed in Bulgaria.
Tenebris is a restaurant, which offers dinner in the dark to its customers, while they are served by visually impaired waiters. The manager speaks how they choose the food suppliers (offering special product lines only for the restaurant), how they build the menu with unique recipes every month and how they work with independent artists to offer unique experience to the customers during their dinner.
The trainers can use the video to work with students about how general business processes in the management of a restaurant can be adapted to offer unique experiences to the customers. The video is good from a didactic point of view to show how a strategy of differentiation can be put in practice in this industry.