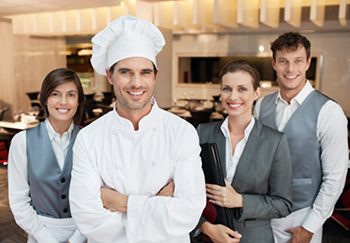 This section provides access to video interviews with entrepreneurs/company managers/marketing experts of companies operating in the Tourism and Eno-Gastronomy sector.
SWOT Interview- Company - Chinaspice Restaurant - Cyprus
Thematic area
The mission, services and products offered
Name of the entrepreneur
Andreas Theodoulou
Name of the company
C. A China Spice Restaurant
Company typology
Restaurants / Canteens
Country
Cyprus
Main Contents of the Video Lesson
Mr Andreas Theodoulou is the General Manager at C. A China Spice Restaurant, in Nicosia - Cyprus.

Since it's opening in 2003, China Spice has had great success. It is not by chance that the critics say that 'it is one of the finest restaurants on the island'. The contemporary, minimalist style and modern decor with white linen blinds, dark wood panels and a colorful aquarium, create a perfect setting for the ultimate dining experience. The open space and glass windows suit those who want to 'see and be seen', whereas the intimate corners are for those who want ambience and privacy. Many choose to dine 'al fresco' overlooking the bamboo and lush green shrubs and trees.

The food is superb, with only the finest ingredients used to create both traditional and innovative dishes. The wine list is carefully selected to complement the wide variety of dishes, with a selection of wines from all around the world.

The service is excellent, with staff who are attentive, warm and friendly, with a good command of both Greek and English.

With a seating capacity for 130 people, it is a great place for hosting parties, business lunches and private functions.

Exquisite food, excellent service, at a reasonable price that customers are happy to pay, makes China Spice one of the best choices in town for a memorable experience, with regulars returning again and again.