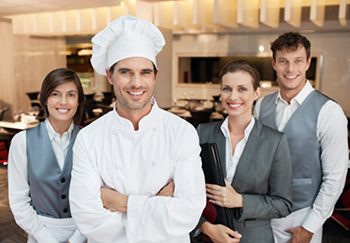 This section provides access to video interviews with entrepreneurs/company managers/marketing experts of companies operating in the Tourism and Eno-Gastronomy sector.
SWOT Interview - Conversas & Travessas restaurant - Portugal
Thematic area
The mission, services and products offered
Name of the entrepreneur
António Alberto Mendes
Name of the company
Conversas & Travessas
Company typology
Restaurants / Canteens
Country
Portugal
Main Contents of the Video Lesson
António Mendes is the restaurant owner of "Conversas & Travessas" located in Paredes and it was opened to the public on December 2017.
This project was planned with a group of friends who were invited to taste the meals of chef Bruno before the space will be opened, in order to test the different menus.
The main marketing strategy used by him it's the facebook publications and the local communication with friends, colleagues and local entreprises.