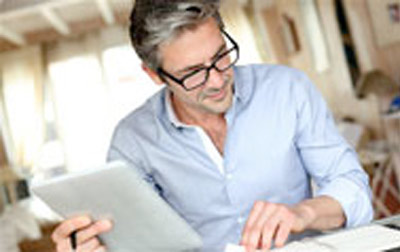 This section allows a constant communication and sharing of information among the project partners as far as the activities for the different intellectual outputs are concerned.
Each project partner upload this section of a three months basis.
Partners' Institution
CIA Firenze Servizi srl
Outputs concerned
PM - Project Management
From
1 Sep 2017
To
31 Aug 2019
Objectives of activities carried out

Management and implementation activities are meant to run and ensure the smooth development of the project. The Activities are structures in the following actions: Coordination, Dissemination, Exploitation and Monitoring and Evaluation.


Description of activities carried out

Coordination activities:
- Monitoring the overall development of the project;
- Participation and organization of Transnational Meetings;
- Reporting activities and expenditures;
- Carrying out coordination meetings with staff;
- Monitoring the production of outputs and other results;
- Identified stakeholders and local partners to be engaged in the project;
- Selected and got in contact with VET schools, Vet students and companies;
- Participated with one representative in the yransnational meetings;
- Created the working team under the project and distributed the responsibilities
among the team members in order to secure the smooth working process

Dissemination activities:
- Promoting project activities and results among stakeholders and general audience, in order to reach out the widest audience as possible, through dissemination activities.
- Translating the project Brochure in national language;
- Promoting the project, carrying out several dissemination activities, where information
about project objectives, activities, intellectual outputs and other expected results have
been transmitted.
- Detailed information about the dissemination activities have been reported on the
Dissemination section of the Project webiste.
- The project Brochure has been translated in Italian to be used during dissemination
events.
Exploitation:
- Involving other stakeholders, as associated partners to support project promotion, by
publishing exploitation links, spreading and exploiting project outputs and results and
in general, contributing to the project sustainability;
- Publishing articles on newspaper "Dimensione Agricoltura" and Facebook on Cia
Toscana Centro account.
Monitoring and Evaluation:
- the representative of this Organisation , who participated in the first project
partnership meeting also filled an evaluation questionnaire about it.
- the team manager at Cia Servizi Toscana Centro has the responsibility to monitor the
work of all team members and to secure the quality of their work.


Results Achieved

- Reporting activities carried out so far
- Participation in the Kick-Off Meeting in Florence and in the all transnational meetings of
Paredes (Portugal), Valencia (Spain) and Targu Mures (Romania);
- Dissemination and exploitation activities;
- Projet Brochure available in Italian;
- Selected stakeholder to be engaged in the project;
- 5 associated partner letters